Cà Segalè, Casa Lasetto, Il Fienile
The historic farm houses are located in the heart of the natural reserve and are open to guests from spring to autumn.  Carefully restored to preserve their original character, the guest houses are offering not only stunning views but also spacious rooms with the necessary comfort. They are reached through a private dirt road, the use of which is limited to our guests and authorized personnel. A warden lives nearby and his family is providing our guests with local organic products such as fruits, jams, vegetables, eggs, etc. as well as regional dishes prepared in the wood oven.
In The Oasis
The Oasis "I Ghirardi" is located at an altitude of 600-700 meters and covers approximately 600 hectares. Two thirds of Ghirardi have been formally recognized as Regional Nature Reserve and some 300 hectares have also been recognized as a Site of Community Importance by the European Union. The scientific responsibility for the natural reserve lies with the WWF which, trough a Visit Centre (situated at the margin of the Oasis and thus accessible without penetrating it), organizes guided tours. 
www.oasighirardi.org
www.wwf.it
Facebook Nature Reserve
Nature & Culture
Large spaces, peacefulness, relaxation, beauty. Walks within the Oasis or in the surrounding mountains. Discovery of little-known artistic treasures. The essential of our offer is therefore: Nature & Culture
Landscape
The landscape, typical of the Apennine of northern Italy, is of great beauty. On a background of mountains reaching an altitude of 1800 mt, it alternates meadows and woods and has a particularly rich flora and fauna (e.g.33 species of wild orchids, 200 species of birds, the rare horned-triton, deers, wild boars, etc.).
www.trekkingtaroceno.it
www.oasighirardi.org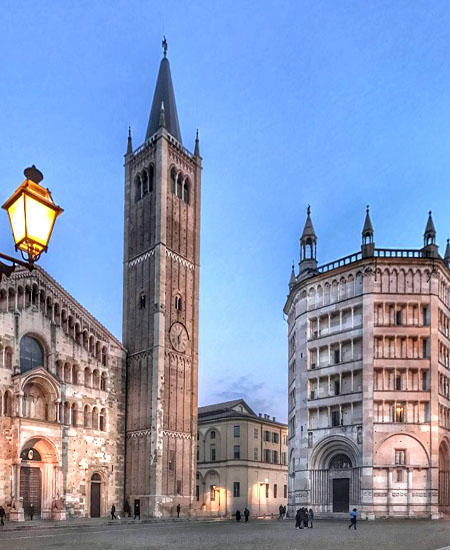 Numerous cities and sites of art, castles, monuments among the most beautiful Italian ones, while often less known to tourists (e.g. the cities of Parma, Mantua, Lucca; the castle of Torrechiara, the Romanic churches and chapels along the "Via Francigena", etc. ), can be visited through short or day trips.
Look at map of destinations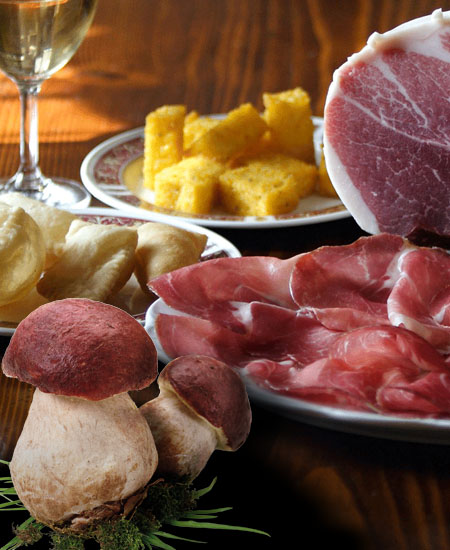 The region is well known also for its gastronomy: typical dishes, characteristic restaurants like "Al Vecchio Mulino" or "Trattoria Mussi" (good and not expensive), as well as excellent caterers and pastry-shops, like "Steckli"and "Borgo in tavola".
We also recommend you to visit "Varese Ligure", the first ISO 14000 municipality in Europe
www.stradadelfungo.it www.sagradelfungodiborgotaro.it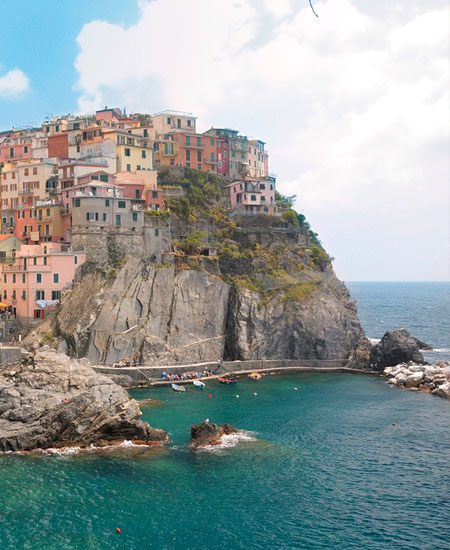 Day trips allow also to reach some renowned areas of the sea-coast, like the "Cinque Terre" (World Heritage according to UNESCO), Lerici, Porto Venere, Chiavari, Sestri Levante.
Nous nous réjouissons déjà de retrouver ce petit coin de paradis.
Mille grazie! This is a wonderful house in an amazing place and is perfect for relaxing and exploring the Oasis or for travelling from to see and exploring Italy…We will not forget our special family time here. We take with us lots of wonderful memories. Arrivederci!
J'ai adoré ces vacances et la maison Eliott . Aucune critique quant aux lieux : ils sont parfaits ainsi. Arrivederci
We had a very nice time here : NATURE, ANIMALS, SUN!! We are so happy and thankful.
Vielen Dank für eine Wunderbar, anstrengende und erholsame Woche bei Euch. Ihr seid tolle Gastgeber.
Non pensavamo potesse esistere un posto così meraviglioso. Sia io che mio marito in 50 anni di vita non abbiamo mai visto gli animali così da vicino: dei posti così...da fiaba. E' stato tutto veramente troppo bello.
Thanking for a wonderful holiday, peaceful and calm with wonderful wildlife.
Localization
Airports: Milano Linate Airport or Bologna Airport. From Milan: motorway A1, approximately after 102 km (i.e. soon after the exit Fidenza ) motorway A15, direction La Spezia exit Borgo Val di Taro (or Borgotaro); after 18 km, without entering Borgotaro, continue toward Bedonia; about 5 km later, the road crosses the river Taro entering a group of houses called Bertorella; some 400 metres, on your right, take the fork for Str. Costa dei Rossi, a 6,5 km private road leads to Ghirardi.
GPS: 44°30'56.8"N 9°43'25.5"E
From Bologna: motorway A1, direction Milan; after some 100 km (i.e. after the last exit for Parma) enter motorway A15; see above for the following part of the itinerary.
Look at map